RESIDENTIAL & COMMERCIAL
SERVICES
Sparkle Chandelier Corp. is the premier chandelier service company in New York servicing the Tri-State area and beyond. Our vast knowledge of cleaning, installing and servicing chandeliers makes us the only choice.
Our chandelier services include: cleaning, installation, repair, crystal replacement, restoration, rewiring, re-pinning, packaging, crating, moving and shipping.
Chandelier Cleaning & Maintenance
Proper chandelier maintenance ensures that your chandeliers will always keep their sparkle and look their very best. We wash, dry, and polish each individual prism by hand. All metal work is cleaned and polished, and lamps are checked and replaced if required.
Chandelier Installation
A properly installed chandelier with correct crystal placement will show the greatest dramatic effect. Expert assembly and installation,any size (large or small) chandeliers installed.
Chandelier Restoration
From a simple wiring repair to a full restoration, including metal refinishing and crystal re-pinning, we can return a valuable antique fixture to a new, upgraded condition. We replace broken or missing parts, re-pin chandelier glass and rewire all types of light fittings including table lamps etc. Antique light fittings will be rewired using double insulated earthed flex.
Chandelier Repairs
•Metal and crystal arm repairs or replacements. Custom chandelier modifications include shortening, adding crystal accents, and electrification of gas and candle burning fixtures.
Chandelier Assembly
•If you have purchased a crystal chandelier and it needs to be assembled please contact us and we will be happy to quote for this service. This service is also available to electricians, interior designers, and lighting retailers etc.
Chandelier Moving & Storage
•Fixtures securely crated for moving and or storage.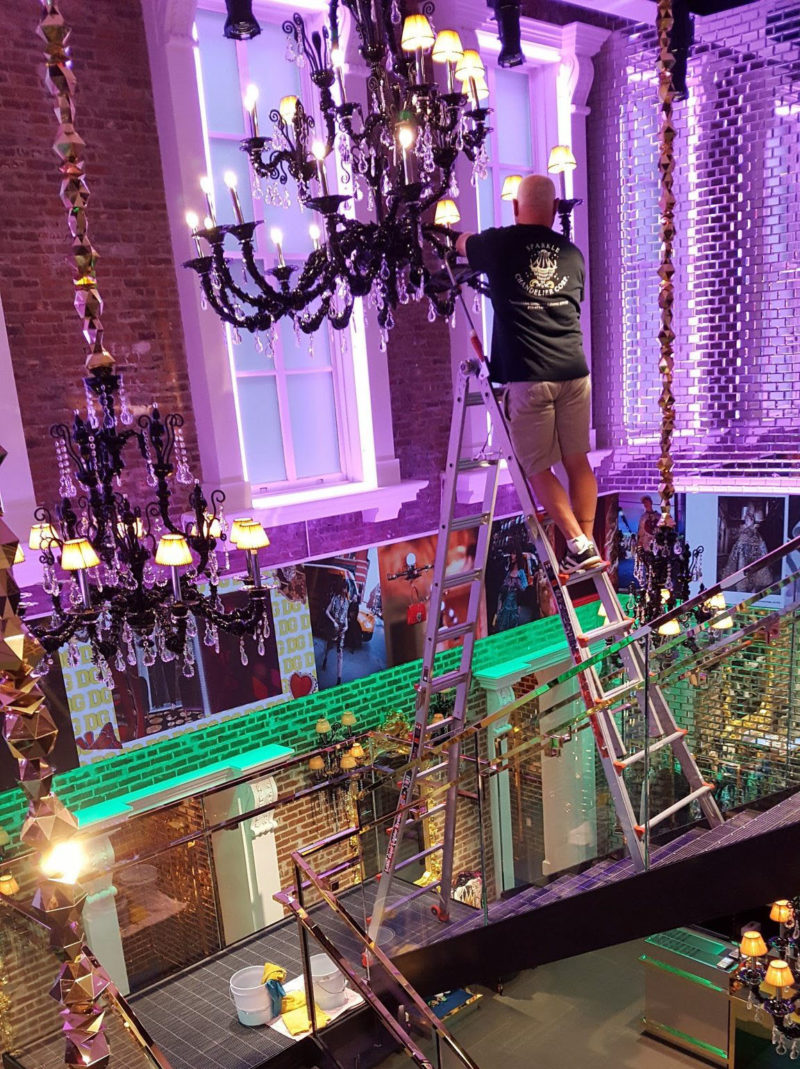 Professional Chandelier Services
We provide chandelier cleaning services for commercial and residential clientele in New York City, Long Island, Westchester County and Connecticut.
BOOK AN APPOINTMENT